Recently I received a targeted offer from American Express about my Business Platinum Card: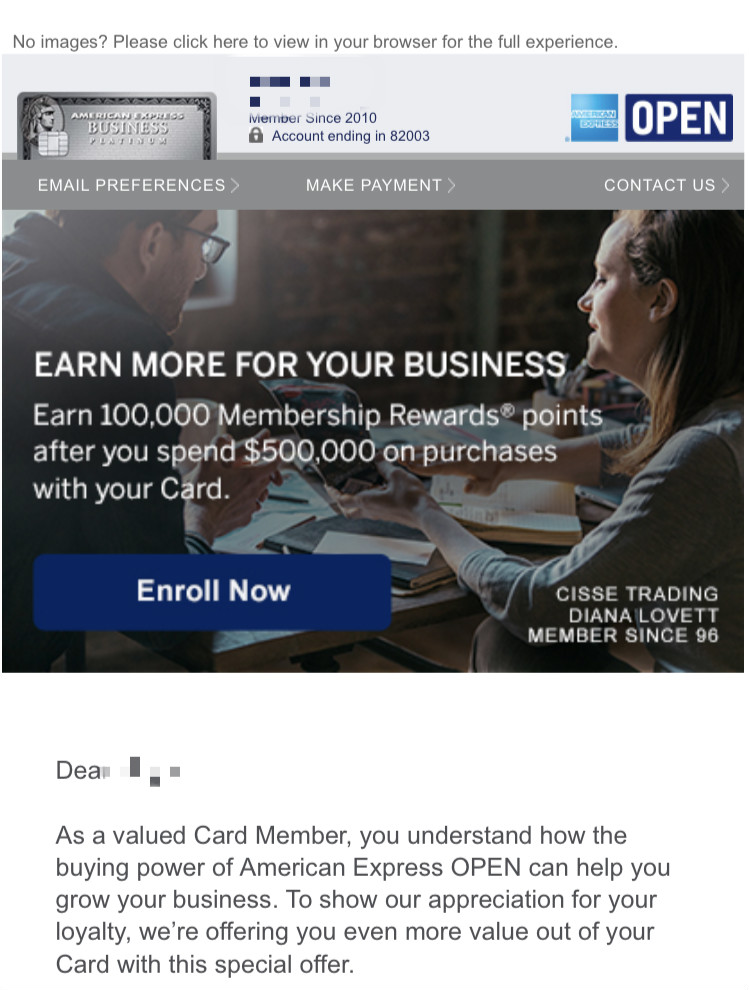 Yes you read it right. Spend $500,000 on the card and I will earn an additional 100,000 Membership Rewards Points.
I believe AmEx sent this offer by tracking customers' spending patterns and I recently have put on quite some spending on my business platinum card (with the 1.5x points on charges over $5,000 perk). However $500,000 is still a big number for me that would probably take me some time to reach. My hope took a big hit when I clicked Enroll Now and saw the following screen: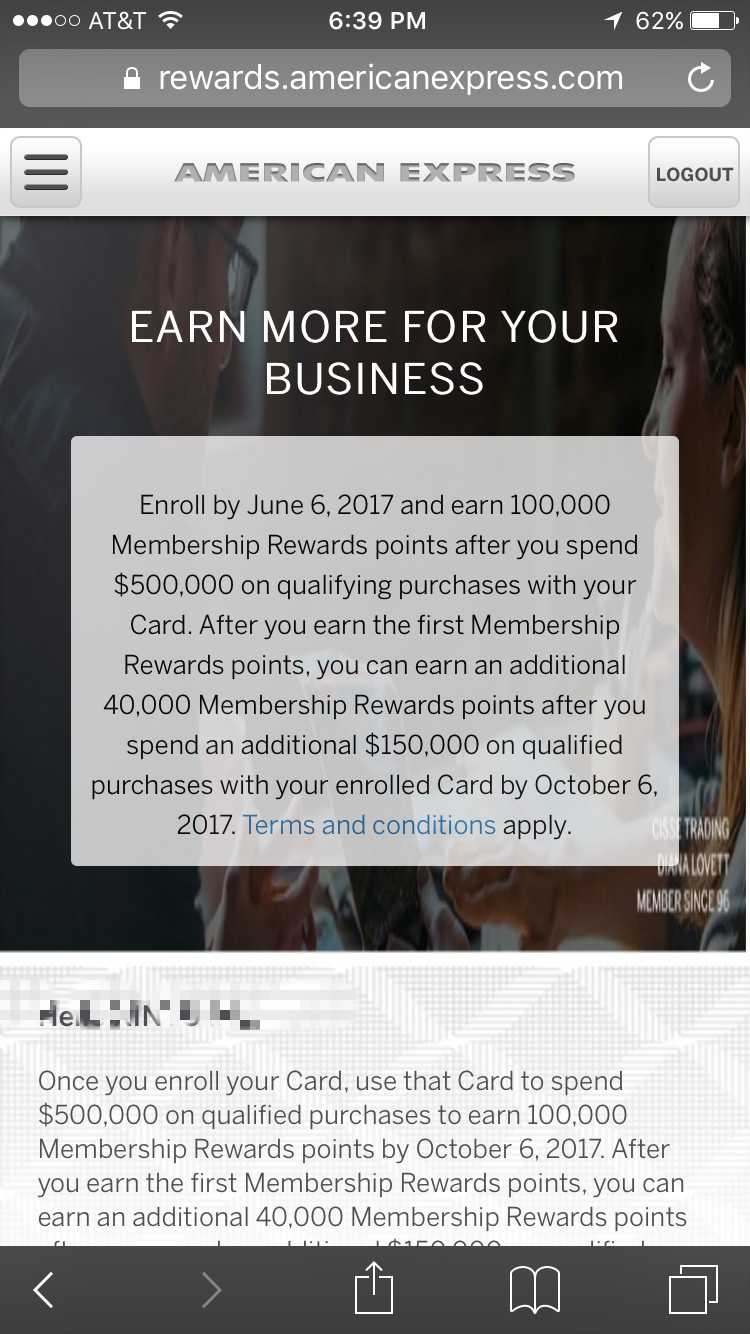 Basically I need to reach the $500,000 mark by 10/6/2017, which is less than 6 months from now to be able earn that additional 100,000 points. And hats off to those who are able to hit that target, you are actually eligible for another 40,000 points with an extra $150,000 on qualified purchases on top of the $500,000.
Well, to be honest, it is really not impossible for most of us to spend  $650,000 in 6 months, although paying it off is. lol.
And there are even better offers out there, if you think $650,000 spending(and paying it off) in 6 months is no big deal for you, like the one below: